News & Updates
5 Reasons to Give the Gift of Theater This Holiday Season
The Telegraph December 05, 2019
Photo: William M. Brown
The time for gift giving is here! Each year it seems harder than ever to come up with fun, unique gift ideas for your friends and loved ones. What do you do when you can experience seemingly everything already?
This year, consider gifting an experience like theater. Giving the gift of live theater is innovative, unique and full of rich experiences for the whole family.
Not convinced?
Here are 5 reasons theater makes a great holiday gift for anyone on your list.
1. Theatre brings families together
Theatre is a great way to set an evening aside and go have an experience without screens, phones or anything else that normally distracts you and your family during the busy day. Screens-off times like this don't come around often, and giving the gift of theater is a great way for families to enjoy each other's company while doing something fun together. With either a gift of season tickets or gift certificates, you can help bring your family together for a night of fun and adventure.
2. Theatre is a different kind of magic
Theatre is so much more than a story – it brings the world around you to life. Unlike movies, where the show is the same every single time and everything is flat on the screen in front of you, theater is unique because its different every time. Some shows even get the audiences involved, and bring you along for the ride. Storytelling has never been as interactive and magical as when it's in the theater!
3. Theatre sparks creativity in children
Giving your child the gift of theatre could be the thing they need to spark their love of acting, singing or directing. Children are often so busy trying to succeed in school that extracurriculars take a backseat. Introducing them to the theatre is a great way to spark creativity and rekindle their love of the arts, or create joy that they've never experienced before. And who know, it could be a gift that changes their life.
4. Theatre is a unique way to thank family and friends
Thinking of fun, unique gifts is hard work. Why give a gift card when you can give a fun experience that will last a lifetime? Gift certificates to theatres are a great way to show that you care and appreciate your loved ones. A gift like this can continue to bring fun and enriching experiences to your friends and family throughout the upcoming year.
5. Theatre is the gift that keeps on giving
They say that it's the thought that counts, but nothing is more thoughtful than giving the gift of live theater. Show how much you appreciate how much they do by giving them a fun date or two at the theater that they'll be talking about for weeks!
Crossroads Theatre is offering an amazing deal for the upcoming holiday season. Alongside multiple Theatre memberships plans, we're offering a Family 4 Pack of four(4) tickets plus a Christmas Ornament for just $125 to see A Christmas Carol, The Musical.
A Christmas Carol, The Musical runs from December 5th through 15th and tickets can be purchased Online or call (732) 545-8100. Buy your tickets today!
Recent Posts
#ThinkTheatre
Theatre is a mirror, a sharp reflection of society..
Theatre often portrays the real-life day to day struggles that we often face. Its gives us the opportunity to help solve our issues by using the stage as a vessel to help play out the scenarios that may occur based on the decisions we make.
---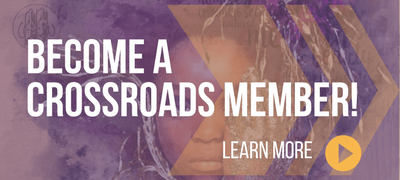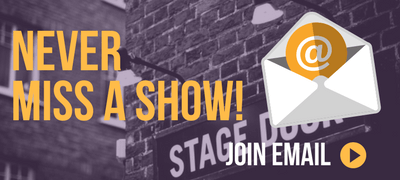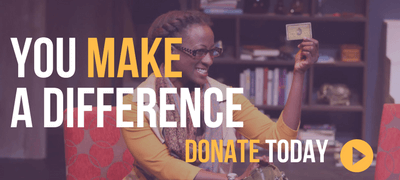 Upcoming Shows