News & Updates
Do you know these 7 amazing things about Sarah Vaughan?
Marshall Jones III March 04, 2017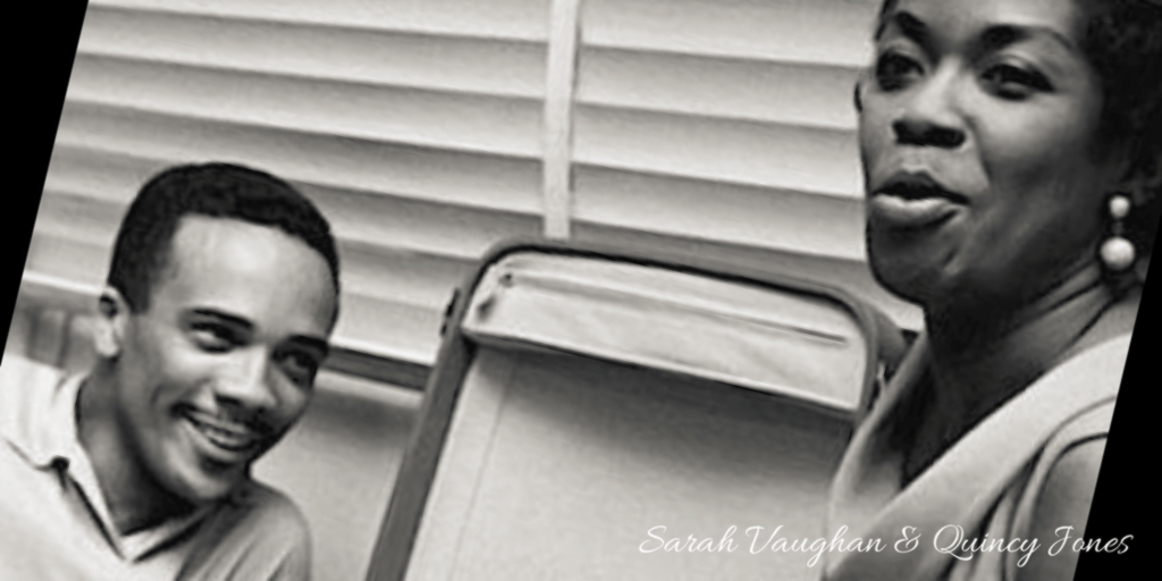 In the 1940s, when most women singers adorned big bands as stage attractions rather than legitimate members of jazz ensembles, Sarah Vaughan, along with her predecessor Ella Fitzgerald, helped to elevate the vocalist's role as equal to that of the jazz instrumentalist. A woman known for her many vicissitudes, Vaughan, known for her outspoken personality and artistic eloquence, earned the crtic's claim "the most musical singer America has ever known."
Jersey Girl

Sarah Lois Vaughan was born the daughter of Asbury and Ada Vaughan on March 27,1924, in Newark, New Jersey. Growing up in Newark, a young Sarah Vaughan studied the piano and organ, and her voice could be heard as a soloist at Mount Zion Baptist Church. She also attended Eastside High in Newark.

Apollo Theater

Winning a talent competition held at Harlem's Apollo Theater in October 1943; launched her singing career. She joined the band of Earl Mines in April 1943; became member of the Billy Eckstine Orchestra in 1944; performed with the sextet of John Kirby 1945-46; from 1946 onward performed as a solo act.

The Greats

In 1944, Vaughan left Hines to join Eckstine's new band. Also working with Eckstine were trumpeter Dizzy Gillespie and saxophonist Charlie Parker, who introduced the group to a new form of jazz, known as bebop. An inspired Vaughan brought bebop into her singing, which can be heard in the 1945 recording of "Lover Man" that she made with jazz greats Charlie Parker and Dizzy Gillespie. Throughout this time, Vaughan worked at the Cafe Society Downtown in Greenwich Village.

Quincy Collaboration

Over the years, she collaborated with people like producer Quincy Jones, pianist Oscar Peterson and conductor Michael Tilson Thomas. Vaughan won her first Grammy thanks to her work with Thomas and the Los Angeles Philharmonic on Gershwin Live! (1982).

Nicknames'

"Sassy" and "The Divine One"—the latter a name coined by Chicago disc jockey Dave Garroway.

Awards

Throughout her career, Vaughan was recognized as a supremely gifted singer and performer. She was invited to perform at the White House and at venues like Carnegie Hall, was awarded a Lifetime Achievement Grammy in 1989 and was selected to join the Jazz Hall of Fame in 1990. She also received a star on the Hollywood Walk of Fame.

Legacy

A tireless live performer who still maintained a fine voice, Vaughan showed little signs of artistic diminution. Offstage, however, band members began to notice the slowed pace of her walk and her shortness of breath. Diagnosed with lung cancer she underwent chemotherapy treatment. Sadly, she died on April 4, 1990.

Jazz artists and critics have described Sarah Vaughan as a musical innovator whose voice reached the level of the finest jazz instrumentalists. In Talking Jazz, singer Betty Carter told how "Sarah Vaughan took those melodies and did something with them. She opened the door to do anything you wanted with a melody." From her first appearances on the jazz scene in the early 1940s until her death, Vaughan's voice became a model of excellence and an inspiration of those venturing to strive beyond the role of popular vocal entertainer and into the higher realm of musical artistry.
Sarah Sings A Love Story - The World Premiere of Stephanie Berry's New Musical Play
Sarah Sings a Love Story, a musical play that weaves the life and music of the great Sarah Vaughan through the enduring romance of two devoted fans. The show runs March 9 through 26; opening night is Saturday, March 11. Tickets range from $25 to $55. Don't miss it!
Recent Posts
#ThinkTheatre
Theatre is connective. It reminds us that being human is beyond culture and time.
---