News & Updates
New Renaissance Of Black Theatre Virtual Kwanzaa Family Festival
December 15, 2021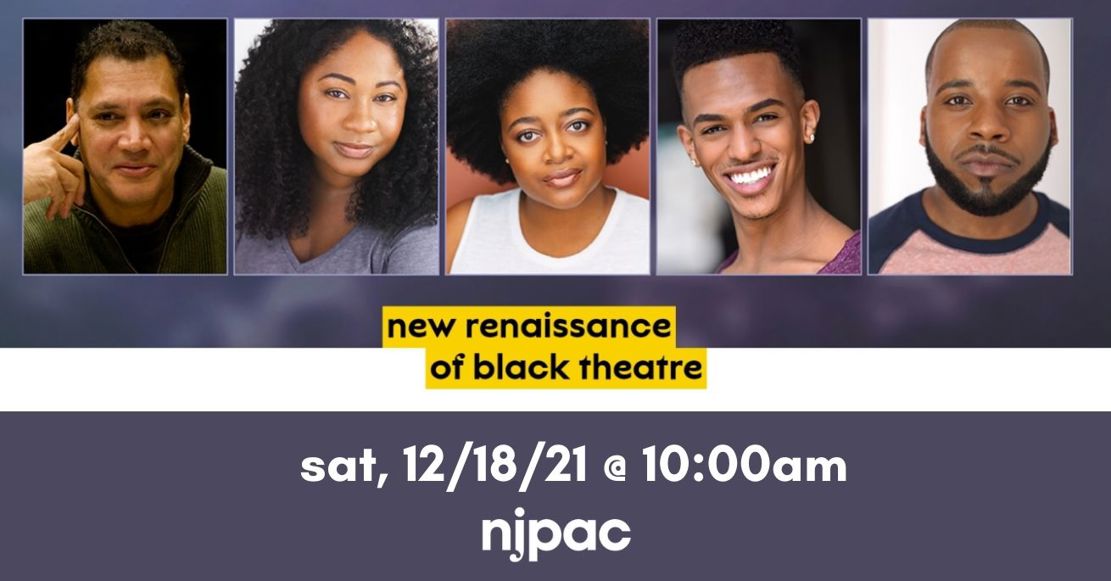 overview
What is the collective responsibility of the next generation of Black theatermakers as we enter into a new era of art? Centering the Kwanzaa principle of UJIMA (collective work and responsibility), this virtual panel discussion will explore the art of theatre and its new Renaissance through the eyes of emerging artists and leaders.
The panel will feature a variety of artists including Nicolette Lynch, Managing Director of Yendor Theatre Company, Ashley Nicole Baptiste, Associate Artistic Director of Jersey City Theater Center, Sheldon Steele, Founding Performing Arts Teacher at Great Oaks Charter School, and Daryl Stewart, Co-Founder of Vanguard Theatre Company. The conversation will be moderated by Ricardo Khan, Tony Award-winning Artistic Director and Co-Founder of the Crossroads Theatre Company. Our panelists, who are also members of the New Jersey Arts and Culture Administrators of Color network, will explore topics of balancing artistic practices with leadership responsibilities, creating new opportunities for colA collaboration between New Jersey Theatre Alliance, Newark Arts, and NJPAClaboration, and preparing the next generation of artists for what the future holds.
Recent Posts
#ThinkTheatre
Theatre is provocative. It can challenge the dominant political and cultural narratives of the day.
---