News & Updates
Welcome to the 44th season of the Tony Award-winning Crossroads Theatre Company!
October 13, 2022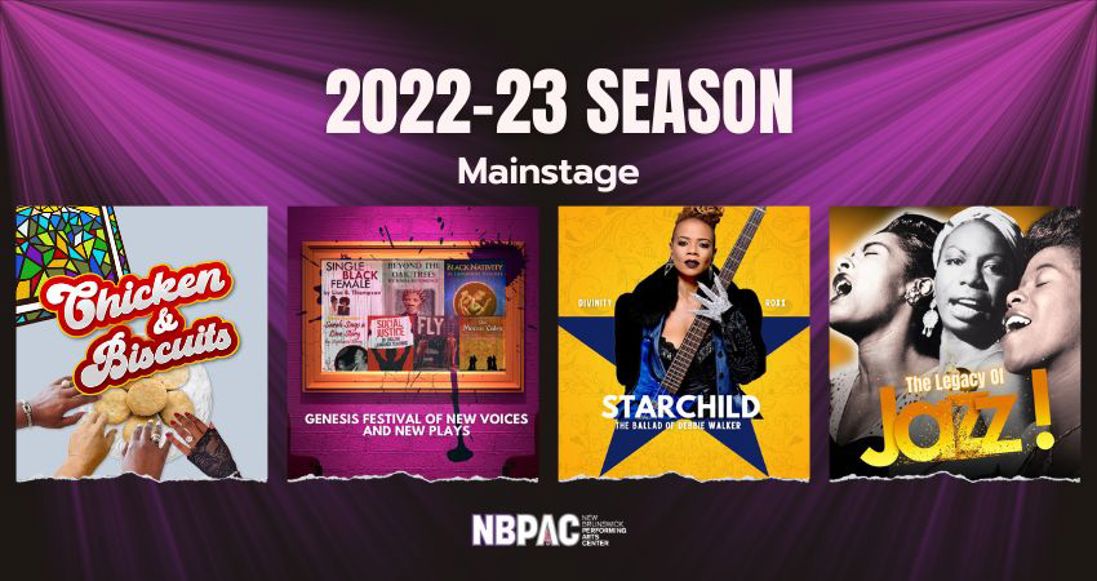 In celebration of Joy, Jazz, Broadway and more, our new season starts with the recent Broadway comedy hit, "Chicken and Biscuits", followed by the dynamic, internationally acclaimed performer Divinity Roxx in her original musical play- "Starchild, the Ballad of Debbie Walker". Then comes "Lady Day at Emerson's Bar and Grill" about the beloved singer Billie Holiday, being presented as part of Crossroads' brand new "Musical Heritage" series. Heritage also features a two-day tribute to Sarah Vaughn starring jazz sensation Samara Joy, hailed as perhaps Gen Z's first jazz singing star. And closing out the season is Carol Riddick and Gerald Veasley in "I Got Life: The Music Of Nina Simone".
Springtime is also when Crossroads presents its nationally acclaimed annual "Genesis Festival of New Voices and New Plays", celebrating the original plays of some of the country's most exciting young and emerging writers. And on Saturday mornings in June,"Free Family Saturdays" returns- the company's new outdoor performance series that brings world-class musical artists to children and families of the communities of the Greater New Brunswick area and beyond- all free!
Recent Posts
#ThinkTheatre
Theater is sensual. Everyone in the room is breathing the same air. If the person beside you is laughing or crying, you see it; you hear it; you feel it.
---