HOMECOMING
- SEASON 45 KICK-OFF!
SEASON PREVIEW | LIVE MUSIC
Special Performance by April May Webb in a Tribute to Micki Grant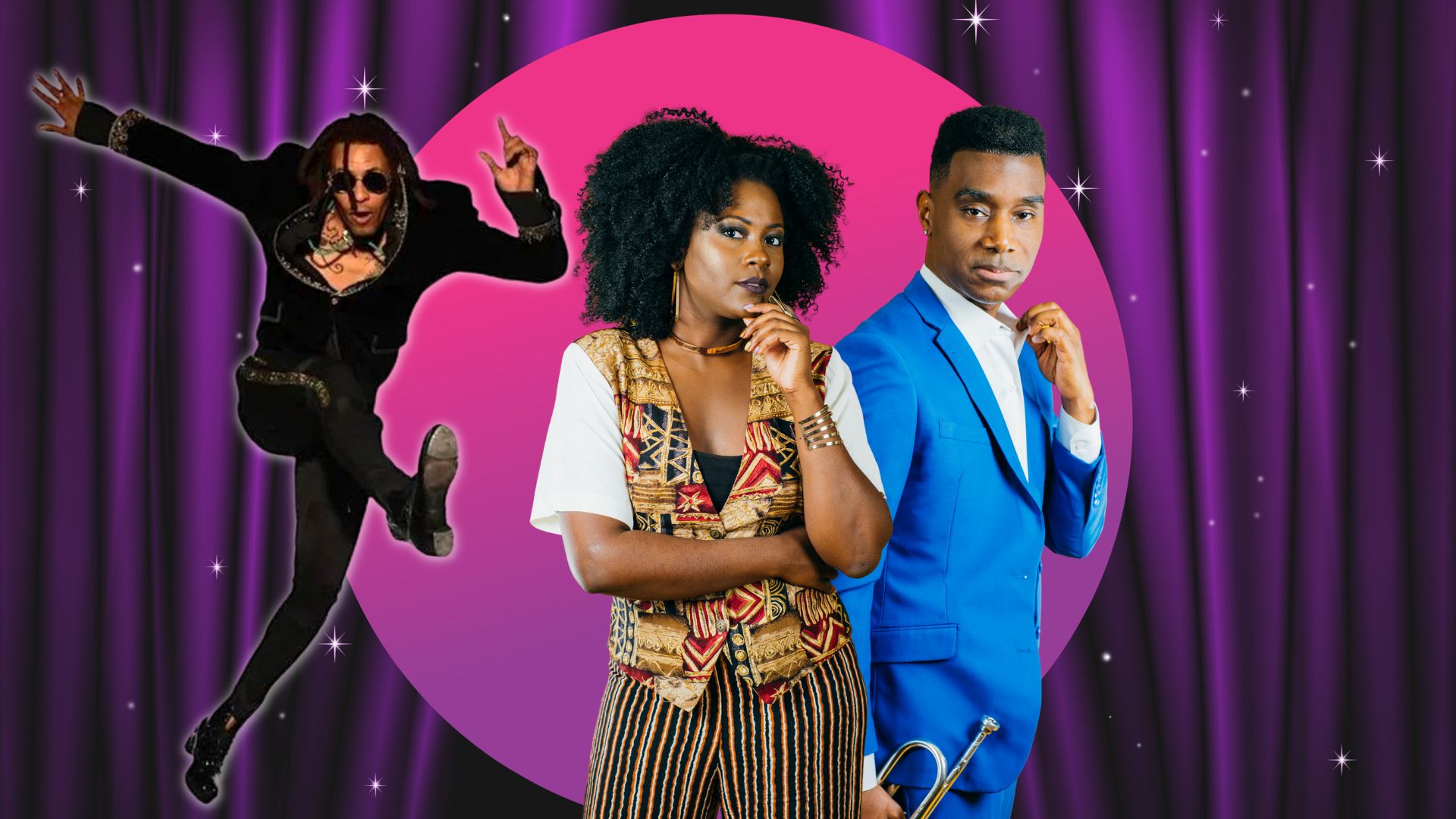 Celebrating 45 Years of Crossroads is for EVERYONE!
Prepare for a heartwarming reunion that's the highlight of our year - Homecoming! It's the time when our beloved family, including our cherished audiences, talented actors, directors, singers, dancers, and musicians, all gather for an unforgettable evening filled with joy and entertainment.
This year's Homecoming is set to be truly exceptional. On stage, we'll have a soul-stirring, interactive drum circle that welcomes everyone to join in the rhythm. We'll pay a musical tribute to the trailblazing Micki Grant and her groundbreaking production, "Don't Bother Me, I Can't Cope." You'll also get an exclusive sneak peek into the exciting shows lined up for our 2023-2024 season. And of course, we'll have live jazz and plenty more surprises in store.
Get ready to be part of the magic at Homecoming - a night that celebrates our shared love for the arts and the incredible sense of community that makes our theatre family so special.
This event is FREE for Flex Members and $15 for non-members.
Flex Members must call NBPAC Box Office 732-745-8000 to redeem their FREE tickets.
Crossroads 45th Season Kick-off with special performance by April May Webb and her band, Sounds of A&R in a captivating tribute to Micki Grant and her groundbreaking musical, "Don't Bother Me, I Can't Cope."
Oct 21, 2023
$15 / FREE For Flex Members
Arthur Laurents Theater – NBPAC
GET TICKETS
GROUP SALES
Policies, programs, artists, dates, times, and prices are subject to change without notice. Additional fees may apply. All sales are final, there are no refunds unless the event is cancelled. Refunds are only made to the original purchaser.

Flex Members must redeem their tickets by calling the NBPAC Box Office at 732-745-8000 (12-5PM Mon, Wed, Fri).
Plan ahead. Booking your tickets in advance offers the best seats and prices. So don't hesitate, seating is limited and tickets go fast. Book your tickets today!
Homecoming: Season 45 Kickoff - Saturday, October 21, 2023 7PM
Questions? Please call NBPAC Box Office 732-745-8000 or send us an email .